Previous Article
Next Article
A White Man Speaks In Hindi And Haryanvi; Solves All Of This Country's Problems
White people in India face rather specific challenges. Mainly, a gross misunderstanding of what we mean by the word "spicy".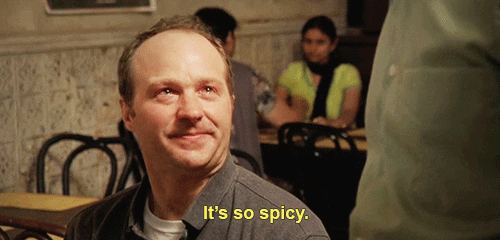 But hey at least they've got one thing going for them. India frigging loves it when they attempt to say a few words in Hindi, or Gujarati or even better, Haryanvi.
Which is exactly how Karl Rock is killing it on social media at the moment.
A New Zealand native currently residing in Gurgaon, Haryana, he recognized just how happy the locals felt when he attempted to communicate with them in their native language. And the reasons he gave for trying to learn the language are quite touching –
 "But mainly I'm self-taught because I believe if I'm staying here the best way to integrate into society is through the local language. I want to be able to chat with the phalwala, dudhwala, and everybody I met during my day."
Source
His ultimate goal is apparently to visit all 36 states and union territories that existed pre-independence. He's been to 28 so far.
So what exactly inspired his love for our great nation?
"When I was 18, I fell I fell in love with Indian food. It began from there. I kept growing more and more interested in India until I finally visited in 2013 and fell in love with India. My stomach was definitely Indian in a past life. When I first landed in India, a local friend met me at the airport. That week he taught me how to survive as a foreigner in India."
Source
He has an entire YouTube channel called "India Survival Guide" targeted at foreigners to ease their stay in the country. Check out the entire video of him speaking in Haryanvi here.
Liked what you saw on DailySocial?
Follow us on Facebook, Twitter and Instagram.
KEEP IN TOUCH!
Subscribe to our Newsletter
Don't worry, we don't spam