Previous Article
Next Article
13 Things People Have Said After Watching The 2nd Season Of Stranger Things
Stranger Things Season 2 is pretty impressive. It better be, we've been waiting long enough…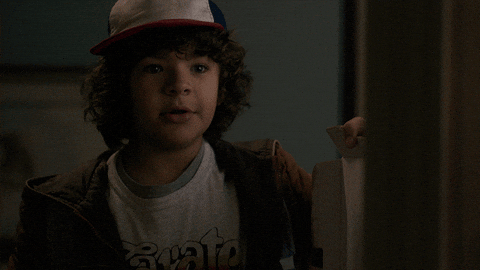 It is not every day that you find a new season of your favourite series released during the weekend to binge watch. Netflix show 'Stranger Things' dropped season 2 and people are going crazy over it.
If you have no clue what this show is all about, here's the gist. Stranger Things is a path-breaking show that is blending genres like horror, supernatural,  sci-fi, drama, and YA. That means it is going to appeal to a larger audience than your regular Game Of Thrones. *ahem*
It was released initially in 2016 and it caught on with the viewers because nostalgia combined with more nostalgia is a pretty winning formula in the 2010's. Which is why when season 1 ended, fans went clamoring for more.
Now, because they can't go on Tweeting about how long they need to wait for season 2, they'll Tweet about season 2 and the stream is endless.
#1
#StrangerThings2 has been watched & relished. @NetflixIndia 👏🏽👏🏽

— Riteish Deshmukh (@Riteishd) October 30, 2017
#2.
Steve wins #StrangerThings2 Most Improved Character Arc and Best Hair Ever in a Television Series and I won't hear anything to the contrary.

— Eden Faithfull (@EdenFaithfull) October 30, 2017
#3.
We finished #StrangerThings2 last night and I'm emotional.

— Jeffree Star (@JeffreeStar) October 29, 2017
#4.
"Why do I keep watching Stranger Things?"
~Because it is freaking awesome 😎#StrangerThings2

— Zsiroj (@JoriszLaine18) October 30, 2017
#5.
I just watched the entire #StrangerThings2 in one sitting…. SO. GOOD.

— Jada Facer (@JadaFacer) October 30, 2017
#6.
#StrangerThings2's nine-episode run really lets you see the three-act structure applied to serialized television.

— The Wickett Man (@fissionsurplus) October 30, 2017
#7.
When you thought you had one more episode of #StrangerThings2 left but now it's over and you weren't ready 😩 pic.twitter.com/uPssgLf1R5

— isis (@aglassrose_) October 30, 2017
#8.
When you're watching #StrangerThings2 by yourself at night and your Echo decides to start talking in the next room…. pic.twitter.com/gkg11iboQK

— DC (@dccoletrain) October 30, 2017
#9.
Me when I saw the second season of #strangerthings on Netflix: pic.twitter.com/oyYUTpoUtR

— emma (@illusixn_) October 27, 2017
#10.
mom: you can't watch the second season of Stranger Things in one day
me: …
🎄💡👻 #StrangerThings2 pic.twitter.com/8tHKgQ9MV3

— Meg 🙂 (@meigankarolak) October 26, 2017
#11.
Help me. I haven't moved in 3 hours. #StrangerThings

— Adam (@yvng_adam16) October 27, 2017
#12.
I still haven't slept, damn you Netflix auto play. I can't stop. #StrangerThings pic.twitter.com/KCDcibZgxX

— Austin (@AustinCTweets) October 27, 2017
#13.
season 2 is so good guys i can't put it into words. it's incredible. how do you make something this good #strangerthings

— the demogorgon (@soybeanquisha) October 27, 2017
Liked what you saw on DailySocial?
Follow us on Facebook, Twitter and Instagram.
KEEP IN TOUCH!
Subscribe to our Newsletter
Don't worry, we don't spam