Previous Article
Next Article
10 Weird Facts About The Oscars That Deserve A Trophy Of Their Own
The Oscars happened. Now go back to your lives in peace.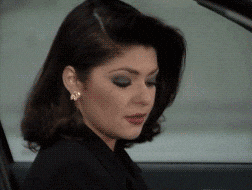 There's nothing that really compares to the amalgamation of glamour, woke-ness, filmmaking and awkwardness than the Academy Awards. But now that the Oscars are over, we can look back on the ceremony's past and reflect on the magic and drama that culminate into "Hollywood's biggest night".
So let's look at some of the weirder moments that the Oscars can boast of over the years.
#1 The Dolby Theatre where the Oscars take place has room for 3,332 people. But because not everyone attends, seat fillers can make about 125$ an hour.
#2 The Oscars are notorious for acceptance speeches that rival the length of a feature film. But three people – William Holden, Patty Duke and Alfred Hitchcock hold the record for the shortest speeches.
They simply said "Thank You"
#3 Oscar winners don't technically own their statues. The Academy does.
So, to discourage winners from selling their trophies for financial gain, it is required that the trophy must first be offered to the Academy itself for one dollar.
#4 The Oscar nominee for Best Feature Film, "Boyhood", was filmed over a span of 12 years. But the actual shooting took only 39 days.
#5 In 1929, the year of the first ceremony, the tickets reportedly cost a measly 5 dollars.
#6 Weirdly, there's only ever been one Oscar winner named Oscar. That privilege goes to Oscar Hammerstein II, who won twice for Best Song.
#7 Till 2017, re-recording artist Kevin O'Connell was the biggest "loser". He'd been nominated 20 times but never won.
He finally did though, for his work on Hacksaw Ridge.
#8 Apparently, the presenters purposely say "And the Oscar goes to" instead of "And the winner is…"
This is to avoid any hurt feelings after the ceremony.
#9 2010 was the first year that acceptance speeches were limited to 45 seconds, after which the iconic musical swell cuts speeches short.
#10 In 1974, art gallery owner Robert Opel became an international talking point for streaking at the Oscars. He ran across the stage naked while David Niven was introducing Elizabeth Taylor.
The actor famously reacted by saying "Well, ladies and gentlemen, that was almost bound to happen… But isn't it fascinating to think that probably the only laugh that man will ever get in his life is by stripping off and showing his shortcomings?"
Liked what you saw on DailySocial?
KEEP IN TOUCH!
Subscribe to our Newsletter
Don't worry, we don't spam