Previous Article
Next Article
Sourav Ganguly's Response On His Car Being Stopped By Pakistani Fans Is Pure Class
Pakistani fans are trying their best to intimidate their Indian opponents, ahead of the ICC Champions Trophy 2017 final, but well, good luck to them. One of their recent debacles included Indian legend of the game, Sourav Ganguly.
Kyunki sabko pata hai ki kal Pakistan mein bohot TV tootenge.
Sourav Ganguly, who is also a television commentator for the Champions Trophy matches, was halted for a while by ardent Pakistani fans, who showed their patriotism in front of Ganguly's car and eventually took photos of the Indian cricket legend.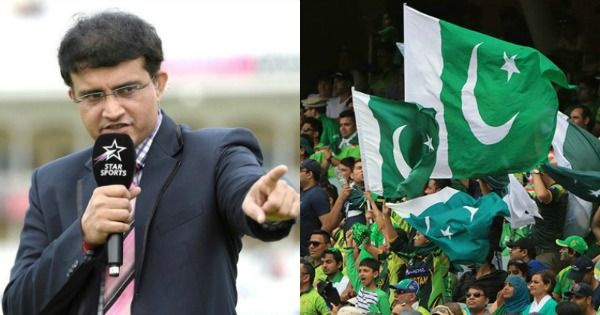 But Dada responded in his usual calm way and even waved at those fans. The God of Offside was once again behaving like the true King of Indian cricket.
Eventually the fans relented, but the video below shows how they can lose it and forget what they are doing:
We can't wait for the Super Sunday clash between India and Pakistan for the Champions Trophy title. BRING IT ON!
KEEP IN TOUCH!
Subscribe to our Newsletter
Don't worry, we don't spam