Previous Article
Next Article
Salman Khan Visiting Mannat On A Cycle & Calling SRK Is Giving Us Friendship Goals
Every ardent Bollywood fan is well versed with Salman Khan's affection for cycling. We've seen multiple instances of him going on solo rides across Mumbai on his bicycle.
We've also seen him do an insane stunt in the movie Kick.
[PS: Iss stunt ke baare mein itna mat sochna. Dil mein aata hai; samajh mein nahi.]
Since Salman is promoting Being Human's e-cycle range, he has been seen cycling around the city more often. In a video posted by him on Twitter, we can see surprised onlookers cheering for him and calling him Bhaijaan.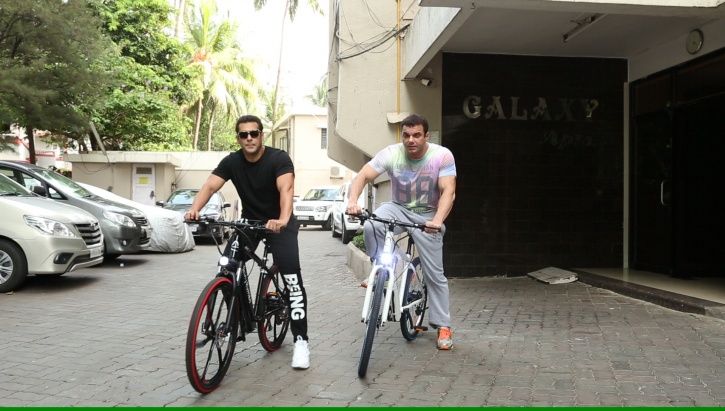 As he nears Shah Rukh Khan's house – Mannat, the excited actor yells "Shah Rukh Khan".
This particular instance is actually very cute considering SRK is all set to play a cameo in Salman's next movie Tubelight. Let's hope that we see another 'hug' at Baba Siddiqui's Eid party.
KEEP IN TOUCH!
Subscribe to our Newsletter
Don't worry, we don't spam